6 Steps to Finding Rental Housing That Will Welcome Your Dog
Last updated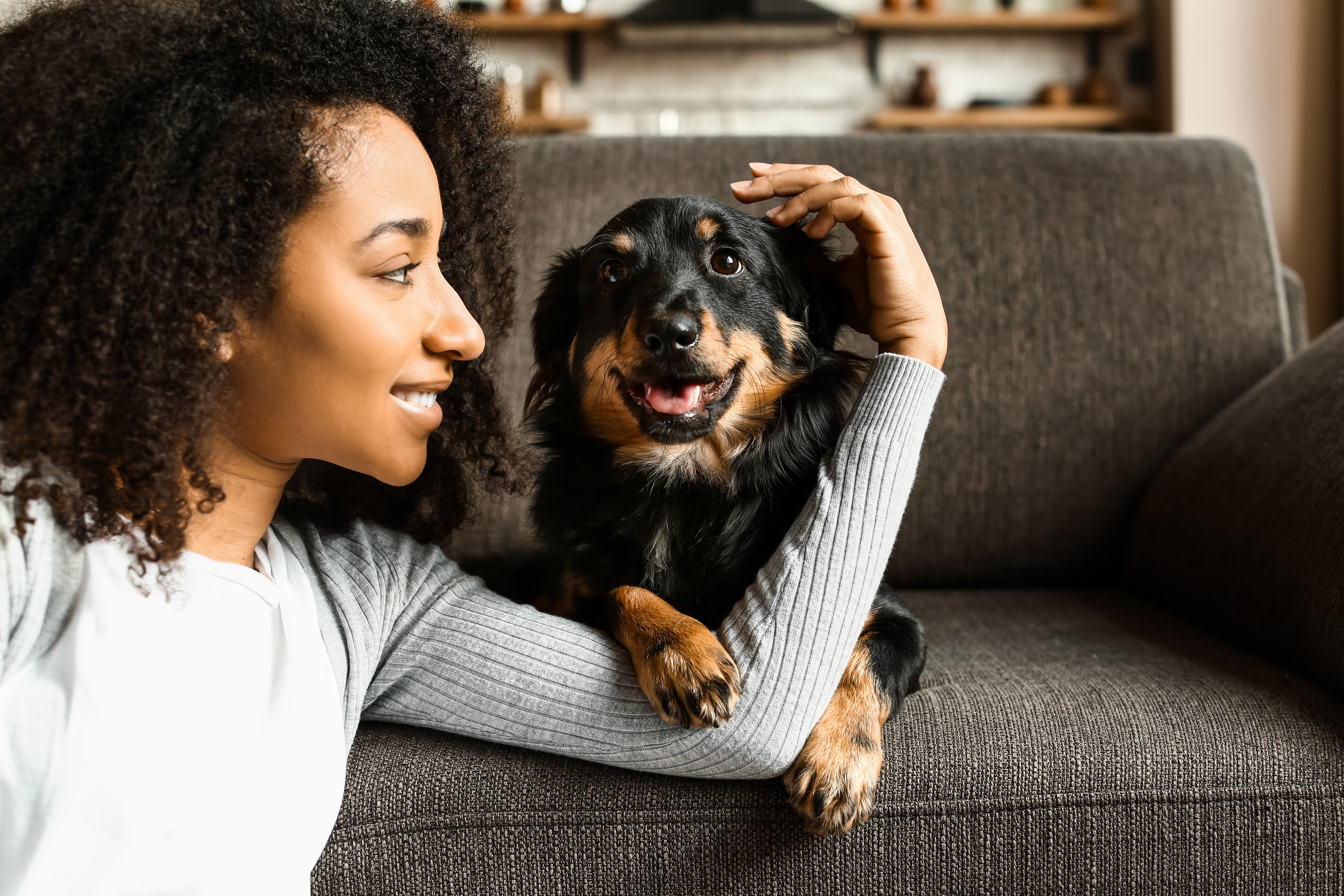 Download the PDF flyer in English and Spanish here
Start your search as early as possible to give yourself the best chance of finding a rental that suits your needs.

Be calm and understanding if the landlord says no to your dog initially. Your positive but persistent attitude will increase your chances of the landlord hearing your case.

Create a pet resume that includes the points below (try canva.com for free resume templates you can modify for your pet):
Your dog's name and a warm photo of your dog. (Bonus points if you are together in the photo!)

Any skills, professional training or funny personality quirks your dog has.

Letters or quotes of recommendation from your current landlord, veterinarian, neighbors or trainers you've worked with.

Your dog's spay/neuter and vaccination status. (San Diego Humane Society offers low-cost options to help make sure these are up to date.)

What you will do with your dog when you are not home, how your dog gets exercise and any other activities you enjoy together.

Describe how you will care for the property: laying down rugs inside, picking up after your dog, crating him when you are away to prevent damage and ensuring he does not disturb other tenants by barking excessively.
Offer the landlord a chance to meet your well-behaved dog, either in person or virtually via video. During the meeting, ask your dog to show off his best tricks.

Purchase renters insurance (around $20/month) and let your landlord know in your application. (State Farm does not ask about breed for renters insurance.)

If your pet acts as an assistance animal (either emotional support or service animal), the landlord may request documentation of your disability-related need for the animal.
Visit sdhumane.org/housing for more information.
---
6 Pasos para Ayudar a Asegurar un Alquiler que le dará la Bienvenida a su Perro
1. Comienza su buscada lo mas pronto possible para darle la mejor opportunidad para asegura un alquieler para sus nececidades.
2. Mantén la calma y la comprensión si el propietario le dice no a tener su perro. Su actitude persistente y positive le dara opportunides para el dueno oir su caso.
3. Aga un curriculum que inclue informacio sobre su perro (trate www.canva.com plantillas de currículum gratis, puede modificar una para su perro):
· Nombre de su perro y una foto amistosa (Mejor si estan el la foto juntos!)
· Trucos, entrenamiento profesional o una peculiaridad que tiene su perro.
· Letras de recomendación parte de su propietario coriente, veterinario, vecinos o entranador que a trabajado con su perro.
· Certificado de esterilización y castración y vacunas corriente (San Diego Humane Society ofrece optiones a costo bajo para asegurarse de que estén actualizados.)
· Que ara con su perro quando usted no esta en casa, actividades y ejercicios que asen juntos.
· Describi como va a cuidar la propiedad: usando alfombras, recoger después de tu perro, usando una juala para prevenir daño y asegurando que no ladre excessesivo.
4. Ofrece una oportunida para el propietario a conocer su perro en persona o por video virtual. En este tiempo demostre el mas mejor comportamiento y trucos que sabe su perro.
5. Adquirir un seguro para inquilinos ($20 por mes) y informe el propietario en su aplicacion. (State Farm no piede saber la raza de su perro para receiber seguro.)
6. Si su perro es un animal de necesidad (apoyo emocional o animal de servicio), el propietario puede solicitar documentación de su necesidad del animal relacionada con la discapacidad.
Visite sdhumane.org/housing para mas informacion.